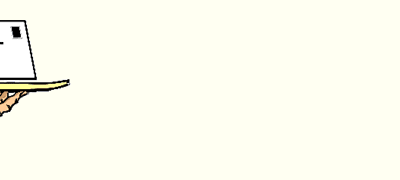 ThinkExist Free Daily Quotation
Do you want to receive a daily quotation?
Subscribe to ThinkExist.com and you will receive each day an email with a Quotation. It's FREE!!
What does it look like?
Click here to see an E-mail example
How do I subscribe?
It is very easy. Enter your email address using the subscribe box at the right top of any page of this website. You will be sent an email asking for your confirmation.
How do I Subscribe a friend?
Go to http://www.thinkexist.com/English/Other/Subscription/SubscFriends/ , fill out the form with your friend's email and submit it. Your friend will receive an email asking for confirmation.
And if I do not want to receive any more quotes?
To unsubscribe simply click on the link at the botton of any ThinkExist.com Daily Quotation message and you will be automatically removed from any future mailings.
Any Comment?. Any Question?. Any Feedback?